70869
Puma "Marakana" jersey - white
Jerseys
87.6500015258789
Puma "Marakana" jersey - white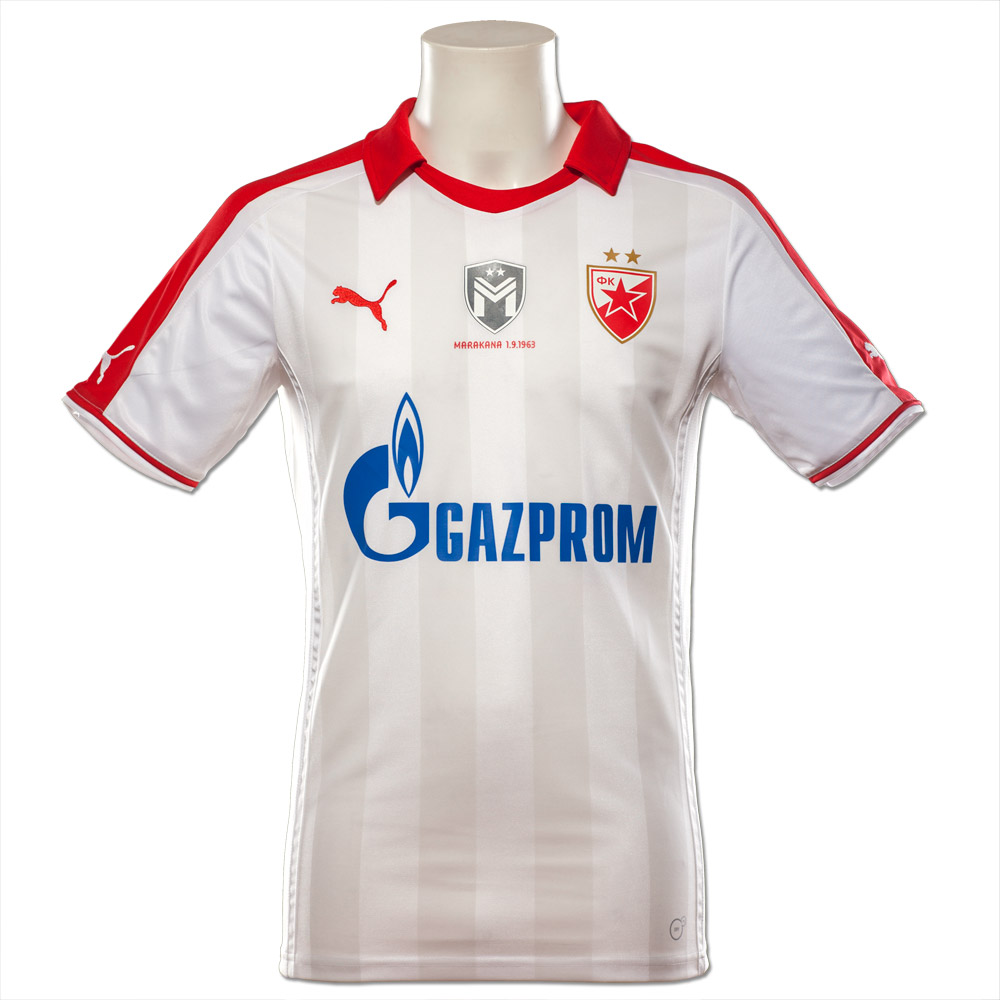 Note:
For customers from Serbia prices in RSD apply
For customers abroad prices in EUR / USD apply
If any Product is temporarily out of stock, you will be informed as soon as possible by email.
A shipment contribution fee, according to the country of shipment, will be applied to your order and it will be specified on the Checkout page.
Product name: Puma "Marakana" jersey - white
Limited quantities!

The official jersey of FC Red Star made ​​in honor of fifty years of our stadium.

White jersey with red collar. On chest there is embroidered Puma logo, and printed emblems of Maracana and Red Star, and below that printed logo Gazprom. On each sleeve it has embroidered Puma logo, and printed at the top back 1963.
Size: S
height - 70 cm
width - 50 cm
sleeve - 24 cm

Size: M
height - 72 cm
width - 52 cm
sleeve - 26 cm

Size: L
height - 74 cm
width - 54 cm
sleeve - 26 cm

Size: XL
height - 77 cm
width - 57 cm
sleeve - 26 cm

Size: XXL
height - 80 cm
width - 60 cm
sleeve - 27 cm
Post your comment / Rate this item
---