260140
Grey FC Red Star goalie jersey 2022/2023 - white, Macron
Jerseys
75.9000015258789
Grey FC Red Star goalie jersey 2022/2023 - white, Macron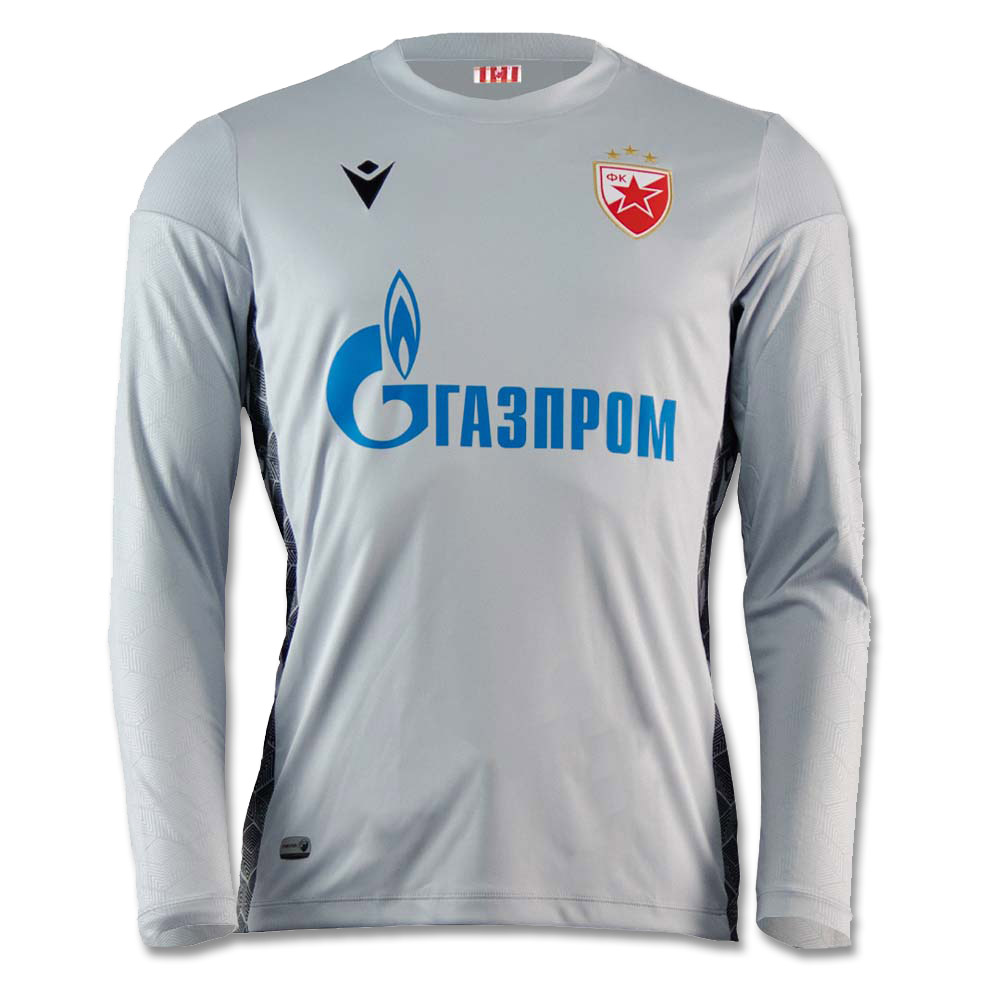 Note:
For customers from Serbia prices in RSD apply
For customers abroad prices in EUR / USD apply
If any Product is temporarily out of stock, you will be informed as soon as possible by email.
A shipment contribution fee, according to the country of shipment, will be applied to your order and it will be specified on the Checkout page.
Product name: Grey FC Red Star goalie jersey 2022/2023 - white, Macron
Manufacturer code: 58560389
Importer: Zvezda forever doo
Macron Red Star goalie jersey, grey, for the season 2022/2023. Jersey has printed logo of Gazprom, printed emblem of Macron on the chect and printed on the shoulders and club emblem is a combination of embroidery-jacquard.

Three stars embroided under the collar. Dark grey details on the sides.

Material: Polyester

Slim fit.
Size – height (цм) - chest(цм) - weist(cm)
S –    (166-171)     (92-96)      (46-48)
M      (172-177)     (96-100)     (48-50)
L –    (178-183)     (100-104)    (50-52)
XL –   (184-189)     (104-108)    (52-54)
XXL –  (190-196)     (108-112)    (54-56)
Post your comment / Rate this item
---