260322
Red Star - Serbia kit III: blue Red Star jersey and white Serbia jersey
Jerseys
Red Star - Serbia kit III: blue Red Star jersey and white Serbia jersey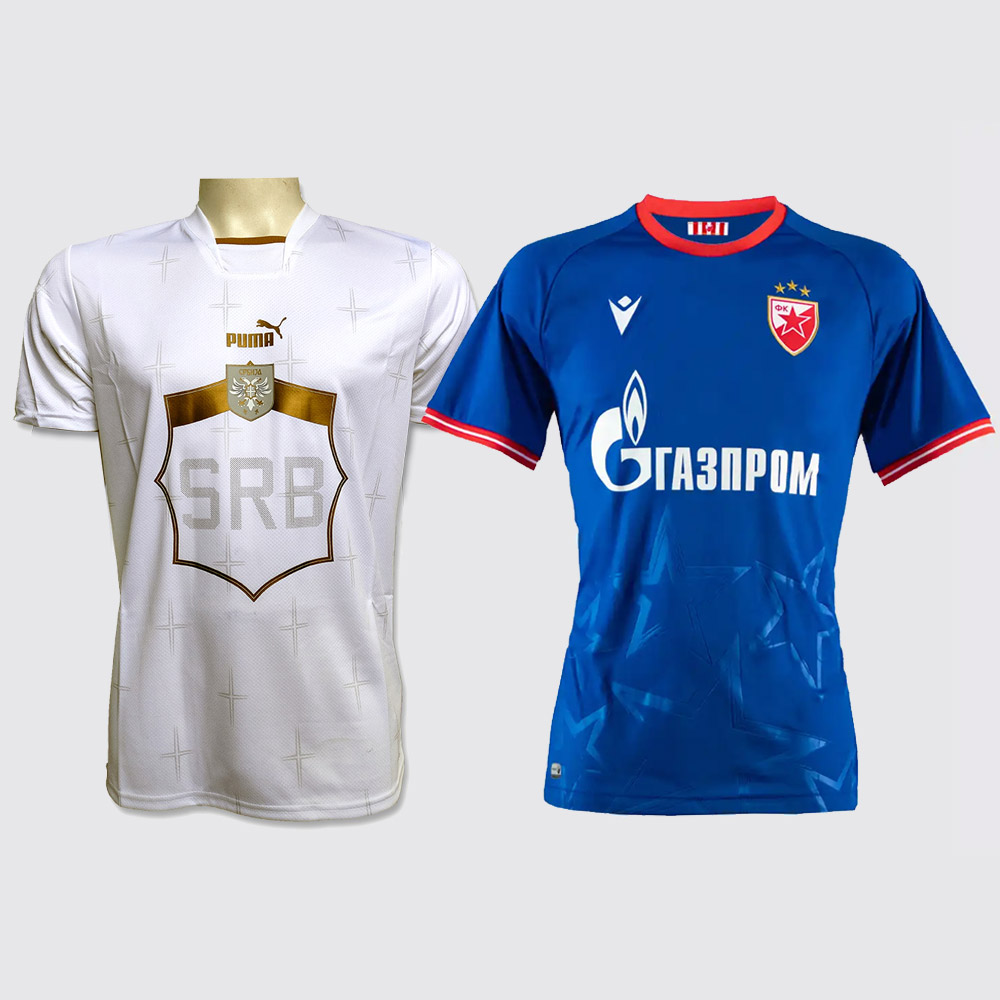 19,980.00 RSD
15,984.00
RSD
Note:
For customers from Serbia prices in RSD apply
For customers abroad prices in EUR / USD apply
If any Product is temporarily out of stock, you will be informed as soon as possible by email.
A shipment contribution fee, according to the country of shipment, will be applied to your order and it will be specified on the Checkout page.
Product name: Red Star - Serbia kit III: blue Red Star jersey and white Serbia jersey
Puma white, away, jersey for WC in Qatar 2022 and Macron blue Red Star jersey for season 2022/2023.
Buy together and save!
Serbia jersey:

Size          Height	   Chest volume   Sleeve length (cm)
   S	        71.0		 96		43.9
   M	        72.0	   	104		46.0
   L	        74.0	 	112		48.1
   XL           76.0	 	122		50.9
   XXL          78.0	 	132		53.7
Post your comment / Rate this item
---