195920
Macron grey zip sweatshirt
Macron grey zip sweatshirt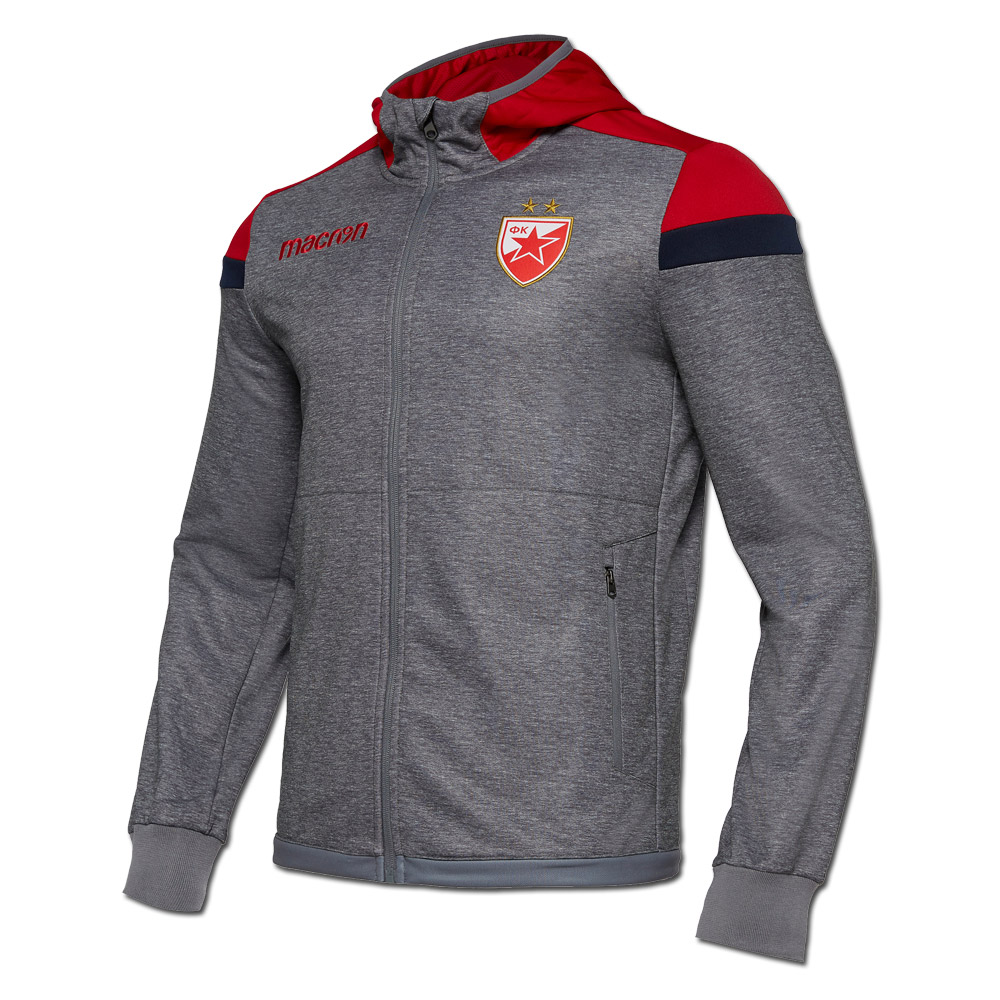 Note:
For customers from Serbia prices in RSD apply
For customers abroad prices in EUR / USD apply
If any Product is temporarily out of stock, you will be informed as soon as possible by email.
A shipment contribution fee, according to the country of shipment, will be applied to your order and it will be specified on the Checkout page.
Product name: Macron grey zip sweatshirt
Manufacturer code: 58025469
The Red Star Belgrade, full-length-zip anthem jacket goes against tradition and is various shades of grey, but keeps the traditional red as contrast on the hood. The look is jazzed up by some navy blue details at shoulder level. The cuffs, central zip and side pockets ensure the jacket is practical yet stylish while the silicone logo on the back and badge on the left of the chest are a homage to the Serbian club.
Composition: 100% polyester
Post your comment / Rate this item
---